Welcome to the official newsletter of the Center for International Education, informing you about everything regarding CSU IP, National Student Exchange, International Opportunities, and International Education Exchange Council events!
Hey Seawolves!
This week in the Center for International Education…
FEATURED
Make sure to check out on SSU International Education Exchange Council (IEEC) Facebook page!
IEEC went to: BBQ/HIKE
This event was held on April 16th at 2PM and lasted until 5:30. We checked out a local Santa Rosa lake while we ate our barbecued burgers and hotdogs. After eating we went on a 30 minute relaxing hike around the lake. Those who went even ran into some deer while hiking! A great event that is sure to be remembered!
Upcoming IEEC Event:  Two Day Retreat in Arnold, California
This two night airbnb retreat is going to be April 28th until April 30th. Be one of the 20 people to come in person to International Hall Room 107 to sign up and also pay. The trip is either cash, venmo, or paypal.
But if so sign up and pay before April 21st you receive a discount knocking down the total trip price to $35 for two days! Sign up after the 21st you will pay the original price of $40. Don't miss out on a fun over night trip exploring, relaxing, and meeting new people on this IEEC event!
Drivers are needed for this trip so stop on by International Hall Room 107 and sign up to drive as well! The deadline to sign up to be a driver is April 25th. So don't be late! Join the
Facebook event
to stay updated!
Stay tuned for events like a day trip to Bodega Bay, Cinco de Mayo celebrations, and many more! Click through our link for more great information! 
http://www.sonoma.edu/cie/ieec/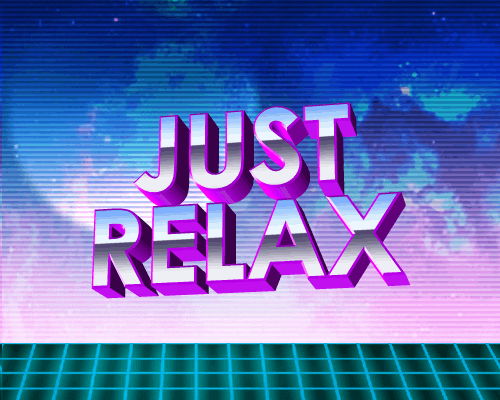 SOCIAL MEDIA
Follow us on our Instagram and Snapchat!

Follow us @ssustudyaway on Instagram to see pictures from alumni and currently abroadstudents. Tag your photos with #ssustudyaway to have a chance to have your own photos featured.
Our Snapchat is full of exciting takeovers by Sonoma students who are currently   studying abroad, NSE, and even our own SSU Campus!
STUDY AWAY OPPORTUNITIES
Study Abroad Informational Meetings are Happening Now!
Did you know it's still not too late to study away Spring 2017?! Interested in studying in another country or another state? Your first step is to come to an Info Meeting! Come sign-up in the Center for International Education for the time that works best for you!
Meeting Days and Times For This Week:
MONDAY APRIL 17TH @ 3:00- 4:00 PM
WEDNESDAY APRIL 19TH @ 10:00 AM- 11:00 AM
Classroom Presentations
If you are a professor or a student who would like their class to learn more about different study away opportunities, you can request a classroom presentation! All of our Go Global Ambassadors are either study abroad alumni, international students or NSE students and would love to talk about their experiences! Click here to request a presentation and allow at least one week ahead of time before the day of the presentation.

SCHOLARSHIPS
Interested in studying abroad in the beautiful island nation of NEW ZEALAND?? This semester long program offers $15,000 that goes toward tuition and and accommodation stipend. Click the link for more information about this huge scholarship opportunity!
https://www.gooverseas.com/scholarships/new-zealand
GIF thanks to Giphy.com . Make your piggy bank happy!
INTERNATIONAL STUDENTS
 Need a Car?
Sonoma State is now providing Zipcar services to students. This allows students to reserve a vehicle through the app and use the provided vehicles when needed. Internatio
nal students are also qualified to participate in the   program. Follow this link for more information and to get started on using this service!
Seawolf Living Event: Earth Week and
Kick Earth Week off with the Earth Day Fair that is held today 11:00am till 3:00pm in the Darwin/Stevenson Quad.
According to the Seawolf Living Event website-
"Come out to the Earth Day Fair for environmental interactive tabling activities, prizes, music, e-waste drive, clothing drive, free bike maintenance, and even a smoothie bike! Engage in 4 or more tabling activities AND/OR donate clothes/e-waste to win prizes like an awesome Earth Day T-shirt and a CamelBak water bottle!"
Visit the seawolf living website for more information and to see what other fun and green events will be held on campus during Earth Week!
Their link:  http://www.seawolfliving.com/featured/

INTERNATIONAL EDUCATION EXCHANGE COUNCIL (IEEC)
Join lEEC!
For just a $3 lifetime membership fee, you can get connected to the international and education exchange community on campus! Talk to students who studied abroad! Meet international students studying at Sonoma State! Get discounts on the awesome events that IEEC hosts every semester! Join the Facebook event!
Coffee and Culture Meetings
Join us at our weekly Coffee and Culture Meetings! IEEC holds Coffee and Culture every Thursday from 12 – 1 PM. What is Coffee and Culture you may ask? Coffee and Culture is a weekly event where we get together and share cultures, life experiences and just a place to hang out. We always meet in International Hall 107. For more information on activities and themes of each meeting, join the IEEC Facebook page.
Swing on by and meet new people and have some free coffee! This weeks theme is Earth Day so be sure to come and learn about what is behind this great holiday!
Happening at SSU
Investiture of Dr. Sakaki
This event starts Thursday, April 20th at 9:00am till 7:30pm. It is located at Weill Hall, Green Music Center.  Different events will be happening throughout that time period so be sure to read the schedule for the day and go be apart of SSU history! The below schedule is taken from the Seawolf living website.
"Investiture Mini Conference | 9 AM – 12 PM
A campus-wide event (open to the public) that will feature many exciting endeavors — including presentations, discussions, and performances born of our campus thinkers and creators around themes of: Community Engagement, Sustainability, Globalization, and Diversity.
Dr Sakaki Investiture Ceremony | 2-4 PM | Weill Hall, Green Music Center
Defined as the "act of ceremony of conferring the authority and symbols of a high office," an investiture is an academic ceremony in which a new leader is "vested" with the official powers of office. Held during a president's first year in office, an investiture provides an opportunity to welcome a new chapter in a university's history and celebrate as a community. In short: "Inauguration" refers to events planned to celebrate a new president, "installation" is the actual moment the new president assumes office and an "investiture" is the ceremony itself.
Campus Reception for Dr Sakaki Investiture | 4-5 PM | Trione Plaza, Green Music Center
A Celebration of the Investiture of  Judy K. Sakaki featuring Hiroshima | 7:30 PM | Weill Hall, Green Music Center
Contemporary jazz masters Hiroshima will be performing as part of the Investiture of Dr. Judy K. Sakaki. "The group, led by Dan Kuramoto, continues to make their own East Meets West contemporary jazz."
To get tickets go to tickets.sonoma.edu or go to the Student Center Info Desk/Box Office.
Check out the IEE Interactive Newsletter for resources and news on Study Abroad opportunities!
Center for International Education
International Hall 107
(707) 664 – 2582
Follow us on twitter! Visit us on Facebook!  Sonoma State IEEC on Facebook